10:00pm - Sunday, Jul 3, 2022
WASTING TIME
Wasting Time is a melodic punk band from the wintery streets of Toronto.
Since starting out in Toronto back in 2017, Wasting Time have been doing anything but living up to their name with the release of a couple of EPs and a debut album while also performing alongside the likes of Smoking Popes, Direct Hit and Young Rochelles.
The pop punk quartet is back now with their sophomore full-length, 'Once More Without Feeling,' which they self-released with distribution by Paper + Plastick.
with special guests
ALL WAS LOST
NUCLEAR FEEDBACK
8:00pm - Friday, Jul 8, 2022
WHO MADE WHO
WMW was formed in 2005 and very quickly became the most in demand and unrivaled tribute to AC/DC in Canada. The band has been extensively touring Canada from Newfoundland to Vancouver Island and absolutely everywhere in between. WMW takes pride in having the largest stage production with all the exacting gear to reproduce the sights and sounds of an AC/DC concert. In their time WMW has risen out of the clubs to play major casinos, theatres, festivals, arenas, and corporate events.
The band consists of lead guitarist Scooter Von, lead singer Dan Hunter, rhythm guitarist Al Hunter, bassist Pete Stewart, and drummer Jamie Constant. This is a must see show!
Only AC/DC does it better!!
7:00pm - Saturday, Jul 16, 2022
DECEMBER AVENUE
December Avenue is a 5-piece indie pop/alternative rock band from Manila, Philippines known for their viral compositions online.
The band is one of the most streamed OPM bands of all-time. The band is composed of Zel Bautista on vocals and guitars, Jem Manuel on guitars, Don Gregorio on bass, Jet Danao on drums and backing vocals, and Gelo Cruz on keyboards and backing vocals.
8:00pm - Saturday, Jul 23, 2022
SPARROW BLUE
Inspired by the old school roots of Rock & Roll, Edmonton-based band Sparrow Blue has developed their own classic sound coining the term Real Thick Rock & Roll. Sparrow Blue's members consist of Des Parks (vocals), Jon Dombroski (guitar), Chad Plamondon (guitar), Liam Holm (drums), Russell McCann (percussion) and Jack Hansen (bass). With influences such as Lynyrd Skynyrd, Led Zeppelin and Mountain, the band's hard-rock music and high-energy performances are sure to bring fire to any stage.
8:30pm - Friday, Jul 29, 2022
7:00pm - Friday, Sep 9, 2022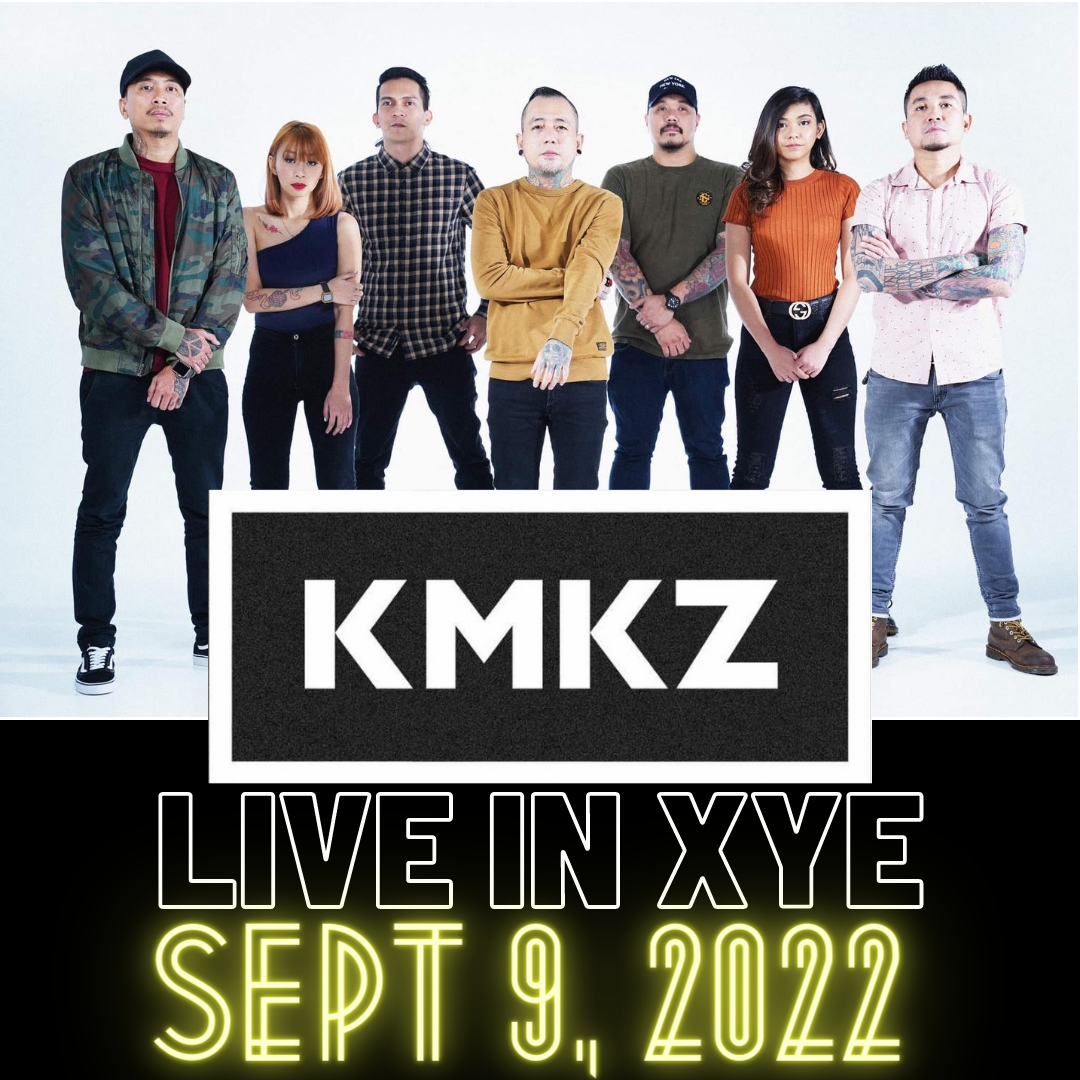 KAMIKAZEE
Kamikazee is a Filipino rock band formed in 2000. The band, originally known all throughout its career as a quintet, is currently composed of Jay Contreras, Jomal Linao, Led Tuyay, Puto Astete, Bords Burdeos, Jian Lubiano, and Mikki Jill.
8:00pm - Thursday, Sep 29, 2022
CHRIS HOLMES
Christopher Holmes is an American heavy metal guitarist and songwriter. Holmes started his musical career in the Pasadena, California area in the late 1970s and early 1980s. He is best known as the lead guitarist of heavy metal band W.A.S.P. Together with Blackie Lawless and Randy Piper he was one of the founding members of the band. Holmes was a member of W.A.S.P. first from 1983 to 1990, and again from 1996 to 2001.
8:00pm - Thursday, Oct 6, 2022
7:00pm - Thursday, Oct 20, 2022
DEATH FROM ABOVE 1979
In 2021, Death From Above 1979 (DFA), Sebastien Grainger (vocals, drums) and Jesse F. Keeler (bass, keys, synths) will mark 20 years as one of the most exciting and influential combos to shake up the rock-n-roll landscape since the turn of the last millennium with their new album, Is 4 Lovers, out March 26.