7:00pm - Friday, Aug 19, 2022
FRIENDS OF NEW HORIZON
In early September 2020, Ken Pederson Jr., the 45-year-old lead singer of New Horizon passed away.
Then in November 2020, the band's 28-year-old guitarist Josh McCallum also passed.
The loss of the two band members left a big void in the local music community. Ken Pederson was a big mentor to a lot of northern musicians and the younger Josh McCallum was well on his way to becoming a great guitarist.
Join us as we pay tribute and honor the Late Greats, Ken Pederson and Josh McCallum.
Featuring:
DirtRoad Maniacs
Derek Maurice
Leonard Adams & Sons
Colton Mike Band
Presented by DJ EXL
9:00pm - Saturday, Aug 20, 2022
9:00pm - Friday, Aug 26, 2022
FRVRFRIDAY
Tommy Ruhingubugi, better known by his stage name FRVRFRIDAY is a Canadian artist, producer and songwriter, from Edmonton, Alberta.
He gained attention with his high voice and modern R&B sound. In 2017, he released his MORE THAN YOU KNOW EP and attracted many new listeners. In 2018, he dropped his WHOISFRIDAY EP including his hit record "Channel Red".
By 2020, FRIDAY started gaining major success thanks to his October 2020 single "Window Shopping" featuring high-profile rapper Lil Baby.
With Special Guest:
CHI
Tier 2 Tickets * August 1 - 18 ($25)
Tier 3 Tickets * August 19 - 26 ($30)
10:00pm - Saturday, Aug 27, 2022
7:00pm - Friday, Sep 9, 2022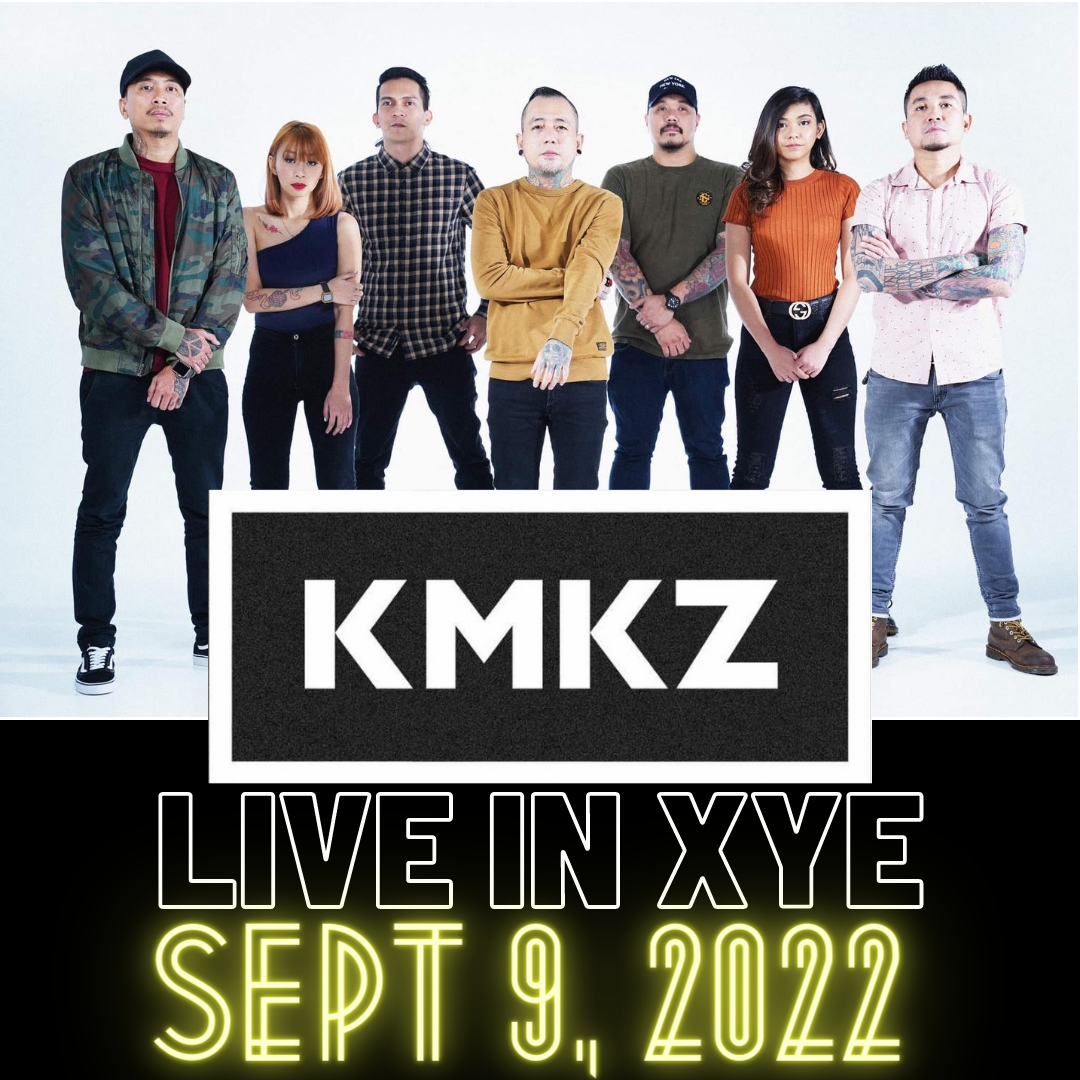 KAMIKAZEE
Kamikazee is a Filipino rock band formed in 2000. The band, originally known all throughout its career as a quintet, is currently composed of Jay Contreras, Jomal Linao, Led Tuyay, Puto Astete, Bords Burdeos, Jian Lubiano, and Mikki Jill.
9:00pm - Saturday, Sep 17, 2022
BIJOU and MARTEN HORGER: STAY FLY TOUR
BIJOU is the name on everyone's lips. Instead of setting the bar for the genre, he only raises it higher. Rather than embracing the standard, he constantly pushes the envelope further with a distinct, robust soundscape all his own.
MARTEN HØRGER is one of the leading forces in the global Bass House scene. Touring the world extensively and having won multiple awards, Marten is widely known for his unique Brand of Festival friendly, Feel Good Bass House.
With Special Guest:
CHOCOLATE T
KOSMIX
CELTIC
Tier 1 Tickets * ($25)
Tier 2 Tickets * ($30)
Tier 3 Tickets * ($35)
Day of Show * ($40)
8:00pm - Thursday, Oct 6, 2022
7:00pm - Thursday, Oct 20, 2022
DEATH FROM ABOVE 1979
In 2021, Death From Above 1979 (DFA), Sebastien Grainger (vocals, drums) and Jesse F. Keeler (bass, keys, synths) will mark 20 years as one of the most exciting and influential combos to shake up the rock-n-roll landscape since the turn of the last millennium with their new album, Is 4 Lovers, out March 26.
8:00pm - Tuesday, Oct 25, 2022
AFROMAN: CANADIAN CANNABIS TOUR
R-EVOLUTION MEDIA Presents
AFROMAN
With Special Guest ROBBIE G
VIP Meet & Greet Available. To purchase VIP, visit www.revmediastudio.com/
8:00pm - Friday, Dec 2, 2022
JESS MOSKALUKE – THE MAPDOT TOUR 2022
An internationally celebrated artist, Jess Moskaluke continues to break barriers in the country music world with her big voice, pop-infused hooks and sonic versatility. The first Canadian female country artist since Shania Twain to achieve CRIA Platinum single status with the hit 'Cheap Wine and Cigarettes', Moskaluke has since gone on to earn CRIA Gold certifications for 'Take Me Home', 'Kiss Me Quiet' and a nod for her feature on Paul Brandt's 'I'm An Open Road'. She was also notably the first Canadian female country artist since 2008 to have a song in the Top 3 with 'Drive Me Away', and has notched another SIX Top 10 hits in addition to that including her first ever NUMBER ONE 'Country Girls'. The 2017 JUNO Award winner for 'Country Album of the Year', Moskaluke is also the 2018 CCMA Award winner for 'Album of the Year', a three-time consecutive CCMA 'Female Artist of the Year' Award winner – the first resident of Saskatchewan in the history of the awards to achieve this title – a 2017 SOCAN Award winner and recently took home the 2020 WCM Award for 'Country Artist of the Year'.
Kicking off 2020 with 'Country Girls' topping the charts, Moskaluke's follow-up track 'Halfway Home' landed in the Top 5 at Australian country radio, where in 2019, she played the C2C Music Festival and took part in CMC's 'Songs and Stories' series, performing six songs for a one-hour special. She delivered her Top 15 single 'Mapdot', a personal ode to small-town pride and the place she's proud to call home, ahead of the release of The Demos in February, and her current Top 40 track 'Nothin' I Don't Love About You' continues to rise at Canadian Country radio. In addition to her music, Moskaluke continues to explore other avenues including her highly anticipated 'Handpicked by Jess' subscription box drops, with previous versions selling out in less than 24 hours.